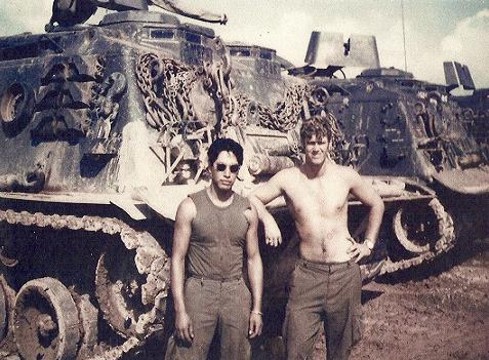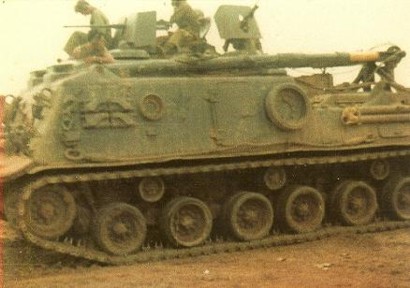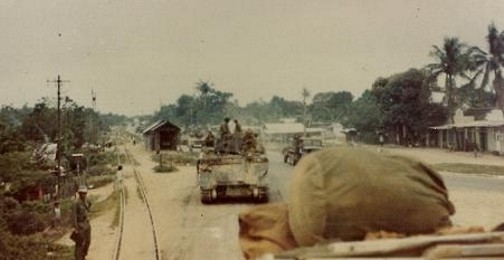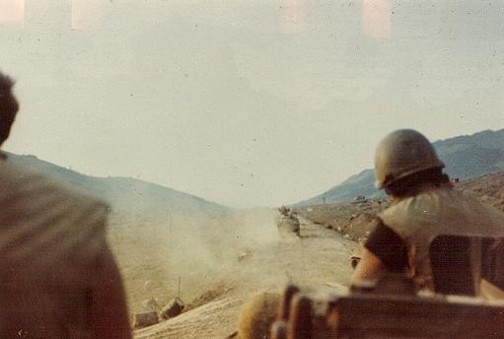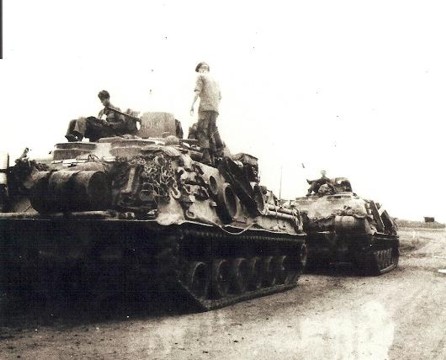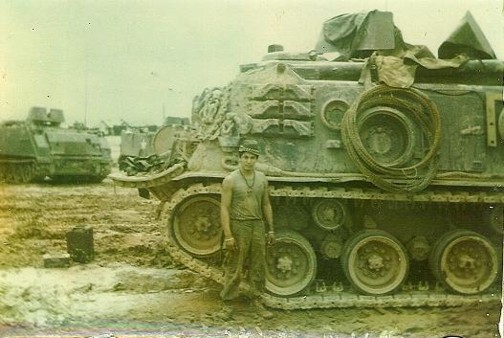 Arrived at Hawk Hill Aug-70, me and Levell

Went to pick up a Sheridan tank that hit a mine.

Highway 1 going to 101 Airborne A.O. for the stand down.

Leaving Khe Sanh Lam-Son 719. B-troop coming down the road with Sgt Rock sitting on the left (T.C.), me in the middle driving and on the right is Ray Delgado (B-Troop)."

Leaving Hawk Hill going to the boat docks

Me ("Chico") at 5th Mech. Division A.O. at Quang Tri waiting for another engine and tranny. Then to Khe Sanh Lam-Son 719.



"Fernando "Chico" Joaquin. I served two tours of duty. First tour was with U.S.A.-V Units Task Force Pike and Task Force Dong-Ha. Dong-Ha base camp Oct. 67-68. Second tour was with 1-1 Cav Americal Division Aug. 70-71. H.H.Troop Squadron Maint. Section. I drove the M-88 Recovery Track."